Enhance Your Breasts With
Our Augmentation Procedures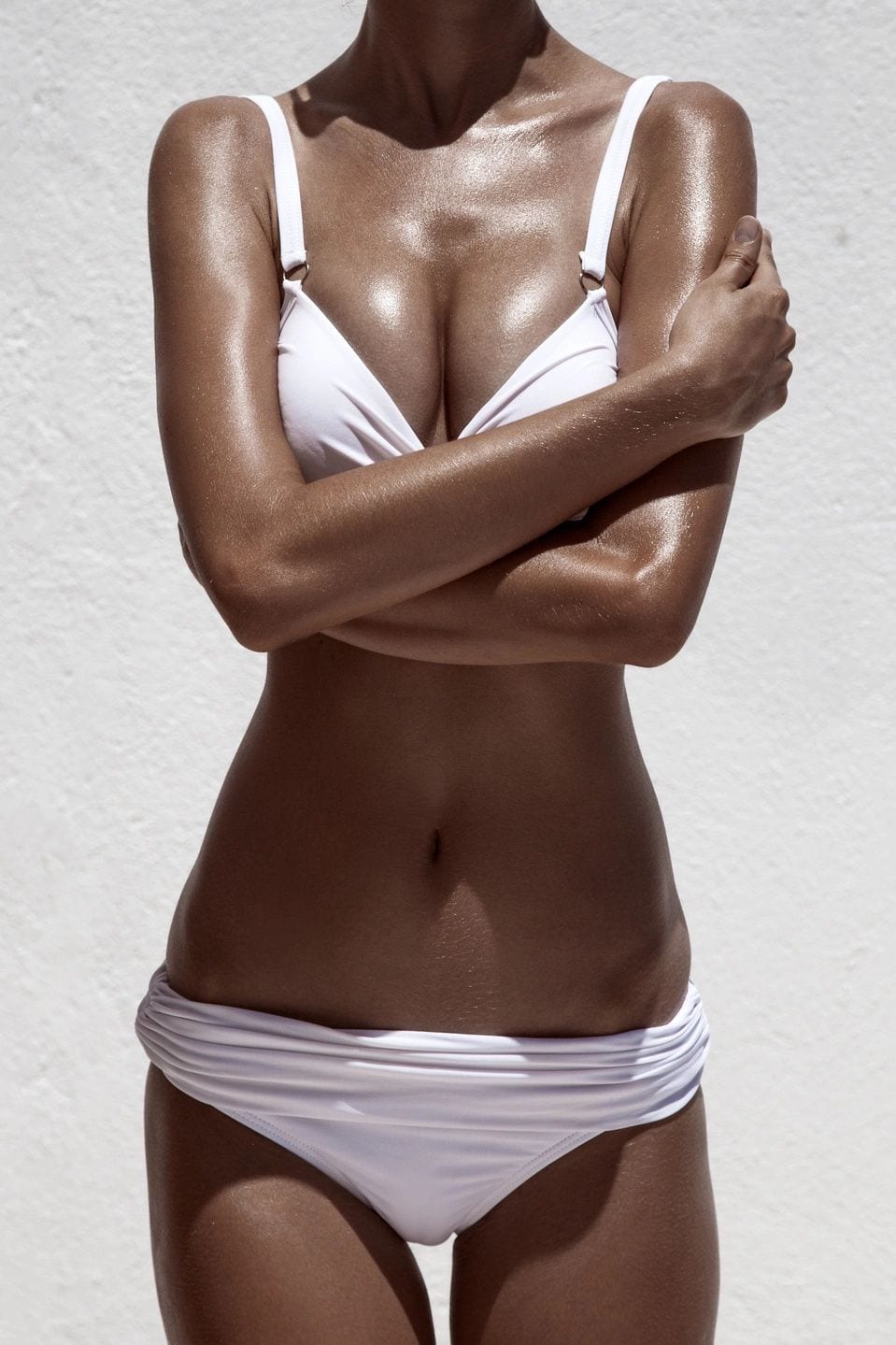 Augmentation Mammoplasty, more commonly known as breast augmentation, has been available since the 1960s. This procedure is primarily performed to enlarge or restore breast size and volume. This is one of Dr. Martin's most highly requested consultations and procedures.
Breast augmentation uses either saline or silicone breast implants to enlarge small and underdeveloped breasts. They can also be used for patients wishing to bring youthful volume back to their chest after weight loss or pregnancy. Those with asymmetry issues can also turn to breast augmentation as a solution.
The implants enhance the size and shape of the patient's own natural breast tissue. If needed, the augmentation can also be coupled with a breast lift to elevate and change the overall aesthetic of the breast.
Over the last 20 years, breast implants have vastly improved and now come in a variety of shapes, textures, sizes and compositions. The implants used during surgery will depend on the patient's unique anatomy, her concerns and her desired results.
Implants can be round or teardrop-shaped and may contain a combination of silicone and saline. Other types of implants include:
Breast augmentation is performed under general anesthesia and, in most cases, takes about one hour. Incisions are made in areas where the scars will be as inconspicuous as possible—either at the base of the breast, through the nipple or through the underarm area. Incisions are usually 3.5 – 4cm in length. Most patients need only Tylenol the day of surgery but are on some pain medication for two to three days.
Patients are out of bed and walking the day of the surgery. Light-duty work may be revisited three days after the procedure.
In the post-operative period, patients must limit exercise for the first three weeks. They are cleared for light exercises such as treadmill walking and stationary cycling after they are off pain medications. Most normal activities can pick back up three weeks after surgery.
It takes four to six weeks before patients are ready to wear an underwire bra again. Patients generally feel stiff and sore after the procedure, similar to doing too many pectoral exercises at the gym.