Take Years Off Your Face With Our
Cosmetic Procedures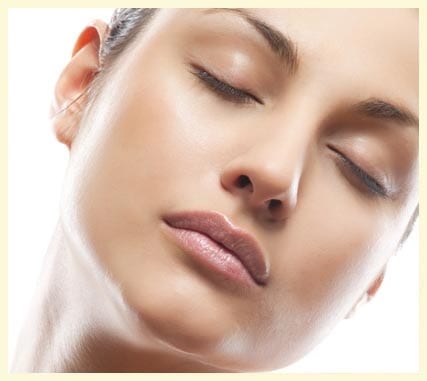 Our face is our first impression. Every nuance of it conveys who we are, our personality and how we feel. As we age, our skin loses elasticity and the muscles weaken—Resulting in jowls and skin folds around the mouth and excess skin in the neck. Hereditary fat deposits, such as the double chin, begin to alter the look of your neck and gravity starts to take its toll. These changes can make you appear more tired and sometimes even angry.
Rhytidectomy—also known as the Face Lift procedure—works to tighten the muscles along your face and neck, remove excess skin and improve overall skin tone. Incisions are made in front of and behind the ears, which enables the tightening of the face and neck muscles, and excess skin is removed.
Patients can expect to wear a compression garment for five to seven days after the procedure. Most patients return to work about a week or two later. There will be swelling and bruising along the cheeks and neck area for 10 to 14 days. You may apply makeup to cover the bruising within three to four days.
As we mature, facial aging is usually seen first around the eyes. Excess skin in the upper eyelids often results in a tired, sad appearance. Excess fat begins to accumulate along the upper lids, and it is often seen as "bags" in the lower lids. Eyelid surgery is a common facial procedure with minimal downtime. Some eyelid surgeries can even be performed under local anesthesia.
During the procedure, incisions are carefully made to fall within the natural crease of the eyelid, so you can still achieve a natural look after the procedure with minimal visible scarring.
Patients can expect to have bruising after surgery for seven to 10 days and some swelling for 3-4 weeks. Patients may apply eye makeup a week after surgery. You are free to return to light-duty work in two to three days. Jogging and weights lifting can be resumed in 3 weeks.
A neck lift should be one of the first procedures you should consider since your neck is one of the first parts of your body that shows your real age. Hereditary fat deposits, such as the double chin, as well as gravity can also affect the look of your neck, especially when the skin under your chin slackens.
Neck contouring and rejuvenation procedures can be beneficial for you if your neck is affected by different factors such as your age, genes, gravity, or the harsh effects of the sun and wind. With this procedure, we will remove the excess sagging skin under your jawline and on your neck. The platysma muscle will be adjusted and tightened according to your desired result.
If you only want to get rid of excess fat under your chin or along your jawline, you can opt for a chin liposuction. This will enhance the appearance of your neck.
Another procedure that is gaining popularity is Lipodissolve, an experimental fat-melting technology that is also known as mesotherapy or injection lipolysis. This involves a series of medicated injections that may melt away small localized areas of unwanted fat in your chin area.
A relatively common abnormality among patients is prominent ears, which can be addressed with an Otoplasty procedure. This surgery improves the asymmetry and proportions of your face by reducing the prominence of the ears, making a world of difference in your appearance. Adults and children as young as six years old can be candidates for this surgery. This operation can be done with either local or general anesthesia and takes approximately 2.5 hours for both ears. Scars are well hidden behind the ears.
Dr. Martin recommends taking three to four days off before returning to work or school. A head wrap is used at night for six weeks.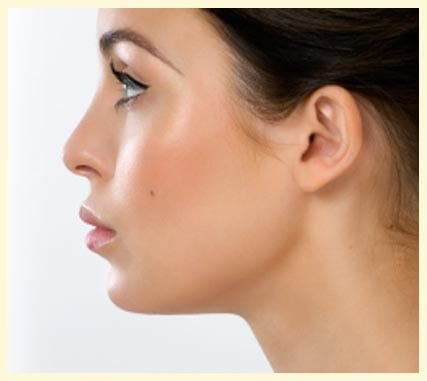 Browlift or upper facelift is used to both lift a low or drooping eyebrow area but also minimize the effects of strong forehead muscles which give us creases between the eyebrows. This gives a marked improvement in facial symmetry as well as making you look much less tired and angry as a result of low eyebrows. Incision can be within the hair and some extend along the hairline for some patients.
Most patients resume work in seven to ten days after surgery. There will be swelling and bruising around the eye area for ten to fourteen days. You may apply makeup to cover the bruising in four to five days. In the post-operative period patients limit exercise with no jogging, aerobics, or lifting over 20 pounds for the first three weeks. Patients may return to the gym after they are off pain medications- usually in three to four days- for light exercises including treadmill walking, Elliptical training, Stairmaster, light weights and stationary cycling. Patients may resume most normal activities in three weeks.
Miscellaneous Facial Procedures
If the above procedures don't address the problem area you want altered, multiple other procedures are available to combat facial aging. These procedures include, but are not limited to, nasolabial fold excisions, lip lifts, corner mouth lifts and fat transfers. While not applicable to everyone, these procedures play important roles for selected patients.