Surgical Procedures for
Thigh and Buttock Enhancement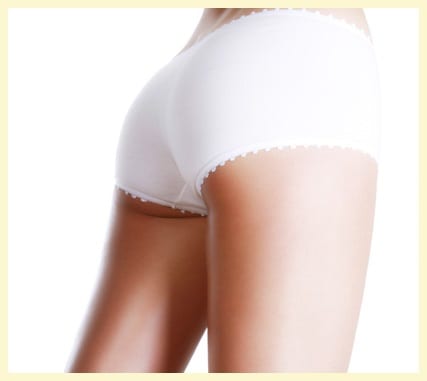 Loose excess skin in the arms, thighs, and buttocks often results from aging and can be made worse by weight loss. If the laxity is severe enough surgery is used to tighten the loose and sagging skin and the area are tightened and contoured.
Drain tubes are sometimes placed at the incision to draw out excess fluids for three to four days.
Most patients can return to work in three to four days. A compression garment must be worn for three to six weeks after surgery. After surgery patients limit exercise with no jogging, aerobics, or lifting over 20 pounds for the first three weeks. You may return to the gym after you are off pain medications- usually three to four days- for light exercises including tread mill walking, Elliptical training, Stairmaster, light weights and stationary cycling. Patients may resume most normal activities in three weeks.
You can request an appointment, and we will discuss with you about the best way to proceed or if the procedure is right for you. We look forward to hearing from you!