</p>
Meet a Skilled and Experienced Plastic Surgeon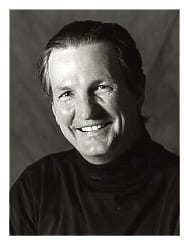 David E Martin MD Plastic Surgery
Dr. David Martin is board-certified by the American Board of Plastic Surgery and has practices in both Dallas, Texas and Ada, Oklahoma. Dr. Martin specializes In Plastic and Aesthetic Plastic Surgery. His professional philosophy is one of treating each patient with individualized care. Every procedure is customized to your needs-with the latest in surgical technology-to help you look and feel your best. A graduate of Baylor University, Dr. Martin went on to receive his Doctor of Medicine degree from the University of Texas Southwestern Medical School in Dallas. Dr. Martin did his general surgery internship and residency at Methodist Medical Center in Dallas, followed by a fellowship in Plastic and Reconstructive Surgery at the Cleveland Clinic in Cleveland, Ohio. Dr. Martin currently has two private practices-one at Medical City Dallas that he has operated since 1989, and one since 2000 in Ada, Oklahoma. He travels between both locations to treat patients.Dr. Martin is a member of The American Society of Plastic Surgery, Texas Society of Plastic Surgeons and The Dallas Society of Plastic Surgeons. Dr. Martin was named one of the top plastic surgeons in the Dallas/Fort Worth area by "D Magazine."
Dallas Office

Dixie Morrison Surgical Assistant
Meet Dixie — Dr. Martin's right-hand woman! Dixie has worked for Dr. Martin for 29 years as his scrub nurse, and has been at the helm of his private surgery center since he first opened his practice. She assists is almost all areas of the practice and procedures. Dixie continually goes above and beyond to provide extraordinary care to our patients, and her unparalelled sense of calm puts everyone at ease. Dixie strives to make every patient experience smooth and successful.
Becky Johnson CRNA
Becky is right beside you in the operating room throughout your surgery! She is our Certified Registered Nurse Anesthetist with more than 35 years of experience delivering outstanding anesthesia care. She prides herself on delivering personalized attention to all of her patients, and has been with our team for 17 years.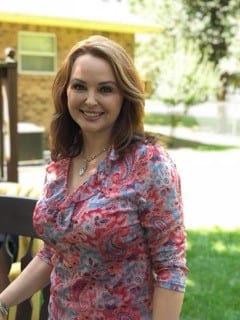 Theresa Dinkins Medical Aesthetician
Theresa is your go-to for all your skincare needs. She has more than 20 years of experience in the aesthetics industry and remains at the forefront of the ever-changing market. Theresa strives to achieve each client's skincare goals by understanding their needs and providing a customized treatment plan.

Not sure what your skincare goals are? Just ask! You will love her tell-it-like-it-is personality and her ability to create a regimen that is specific to you. Her enthusiastic, results-oriented approach is the key to her success. Relax, rejuvenate and rest — You are in good hands with Theresa.
Becka Parente Medical Aesthetician
Becka is the other half of our dynamic skincare duo! She discovered her passion for aesthetics through a series of laser treatments for acne scarring that had plagued her for years. These procedures elevated her self confidence, and she immediately wanted to help others feel the way she did. Since 2009, Becka has performed thousands of aesthetic treatments and has grown a loyal patient base.

Her expertise has been shaped by the invaluable experience gained while working alongside Dr. Martin. Becka began injecting Botox is 2017 and has since earned a respected reputation as an aesthetic injector. She is meticulous, posesses a sharp eye and strives for perfection with each treatment.
Ada Office
Kirby Labove Practical Nurse
Kirby has known Dr. Martin since she was in elementary school, and now has the pleasure of working alongside him at his Oklahoma practice. Kirby grew up in Ada and is loved in that community. She is a licensed practical nurse with more than four years of experience. She brings an unmatched level of care and personal concern to all of our patients.